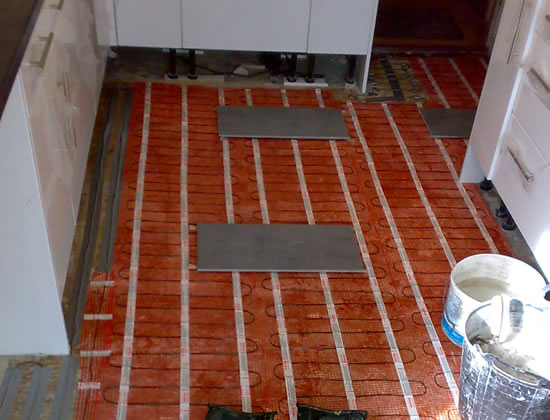 Under Floor Heating Contractors London, Surrey, Portsmouth, Southsea & Hampshire
Electric Underfloor Heating is a perfect heat source for many rooms including conservatories, hallways, living spaces, and of course rooms with little or no spare wall space for radiators or other forms of heating such as kitchens, bathrooms and wetrooms.
Über Tiling & Flooring Services can supply and install or just install (if you have purchased already) your under floor heating systems. Underfloor heating systems require professional installers in almost all circumstances due to the nature of most floors. Floors often need levelling using a screed or levelling compounds, and then always need the electric cable carefully encasing in another layer of levelling compound.
If you would like to discuss underfloor heating in your home we would be more than happy to offer our advice, so please get in touch.